Super7 Climbing
Super7 Climbing is about completing a first ascent on every one of the seven continents. What is a first ascent?
The routes we are attempting to climb on these mountains have not been climbed before: we are attempting to pioneer completely new routes.
Seven new routes up to Scottish VIII and ED2 have been climbed in Asia, Antarctica, Australasia, North America, South America, Africa and Europe. It is led by Oliver 'Olly' Metherell and his climbing partners are Tony Barton, Derek Buckle, James Edwards, Mike Fletcher, Gareth Hughes, James Mehigan, Kev Neal, and Michel van der Spek, Andy Stokes-Rees and Phil Wickens.
Thank you to everyone who has attended our fundraising events and all the many thousands of people who given their time, energy and resources to support this adventure.
The full story about the climbs we've completed in Europe, North America, Asia and Australasia are below.
Read about our new route in South America.
---
North America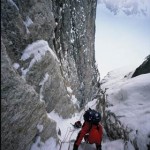 "Alaska's Ruth Gorge is home to many of the most futuristic mixed lines in the world. It's also home to terrible weather and some of the most nightmarish steep snow around. James Mehigan and Olly Metherell paid a visit to find their bad dreams come true…"
You can read about our adventures here: Climb Magazine, North America (Page 1 | Page 2 | Page 3 | Page 4)
---
Australasia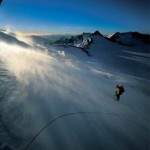 "It was eight in the evening and we still had 300m left to go. Very soon we would be completely twisted. But there was no going back and no time to rest. We would have to ride it out…"
You can read about our adventures here: Summit Magazine, New Zealand (All Pages)
---
Asia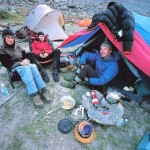 "The day is clear and warm with a few wisps of cloud in the East. Below me a Lammergeir floats upwards. With a wingspan of fifteen feet it looks like a brown paraglider. I thought how I wanted to be like it".
You can read about our adventures here: Scottish Mountaineer (Page 1 | Page 2 | Page 3)
---
Europe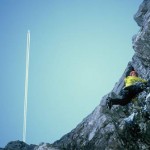 "Back in the CIC Hut I look at Gareth laughing about what we've climbed. And I realise that no one can take this moment away from us. We'd remember it forever."
You can read about our adventures here: Gravity Magazine, Europe (Page 1 | Page 2 | Page 3 | Page 4 | Page 5 | Page 6)
---
Super7 Climbing Sponsors
We are supported by The Business, CRUX, Montane and Pocket Mountains. Thanks also to Lyon Equipment and Patagonia for supplying equipment and The BMC, The Mountaineering Council of Scotland and the Mount Everest Foundation for funding.
Thanks to Climber, Climb, Gravity, Scottish Mountaineer and Summit for letting us reproduce their articles here.